BOOKS BY CAMPBELL MACPHERSON
'The Power to Change'
How to Harness Change and Make it Work for You
Published worldwide by Kogan Page October 2020.
AVAILABLE NOW!
Click

here

to read the preface to the book: 'The pandemic that changed our lives."
change
Bespoke Books!
Provide every delegate with a bespoke copy of  The Power to Change – with your logo on the cover and a foreword from your CEO.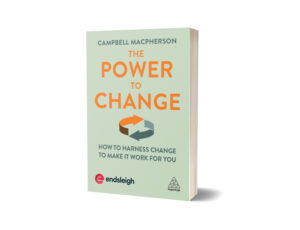 Click an option below to order your copy of The Power to Change.
Has the ability to embrace change ever been more important than it is today?
Discover why we find change so difficult, how to overcome the emotional barriers we erect to change, how to be your own 'change catalyst' and build the resilience you need to embrace change and look for the opportunities.
"'Change happens,' as Forrest Gump should have said. Those of us who can cope with change will survive. Those of us who are able to embrace change and look for the opportunities will thrive. And the power to change lies within every single one of us."
"Embracing change has never been so important. This book shows you how!"
Sophie Devonshire, CEO Marketing Society and Author of 'Superfast: Lead at Speed'
"Invaluable advice on building the resilience we all need to embrace and deliver real change." 
Dr Bronwyn King AO, Founder & CEO Tobacco Free Portfolios
"People like the idea of change but don't want to be changed. This book has the power to transform victims of change into change champions."
Jeremy Snape, CEO The Sporting Edge & Former England Cricketer
"This book will give you and your people the power to welcome change and look for the opportunities." 
Phil Verity, Senior Partner, Mazars UK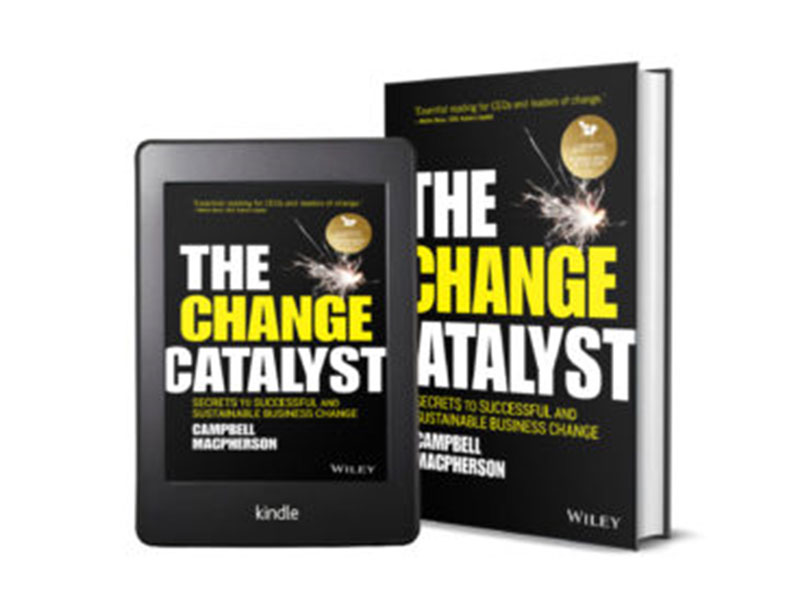 'The Change Catalyst'
Secrets to Successful and Sustainable Business Change
2018 Business Book of the Year
How to succeed when 88% of change initiatives and business strategies fail
"Essential reading for CEOs and leaders of change."
Martin Davis, CEO Kames Capital
"Ensure your next change is the one in eight that succeeds… pick up this book."
Institute of Leadership & Management
"The writing is clear, clean, direct and simply beautiful. I found myself stopping and re-reading paragraphs just for the sheer pleasure of it."
Alison Jones, Head Judge 2018 Business Book Awards.
"One of the most informative and influential books you will have the opportunity to read this year." 
The HR Director
Author of
THE CHANGE CATALYST
2018 Business Book of the Year
2018 Leadership Book of the Year
Author of
THE POWER TO CHANGE 
How to harness change and make it work for you. Out Oct 2020
Author of
THE CHANGE CATALYST
2018 Business Book of the Year
2018 Leadership Book of the Year
Author of
THE POWER TO CHANGE 
How to harness change and make it work for you. Out Oct 2020