International change leadership expert
Why hire Campbell Macpherson?
– Unlock the secrets of successful change for your leaders
– Energise your people to embrace change
– Engage and empower your customers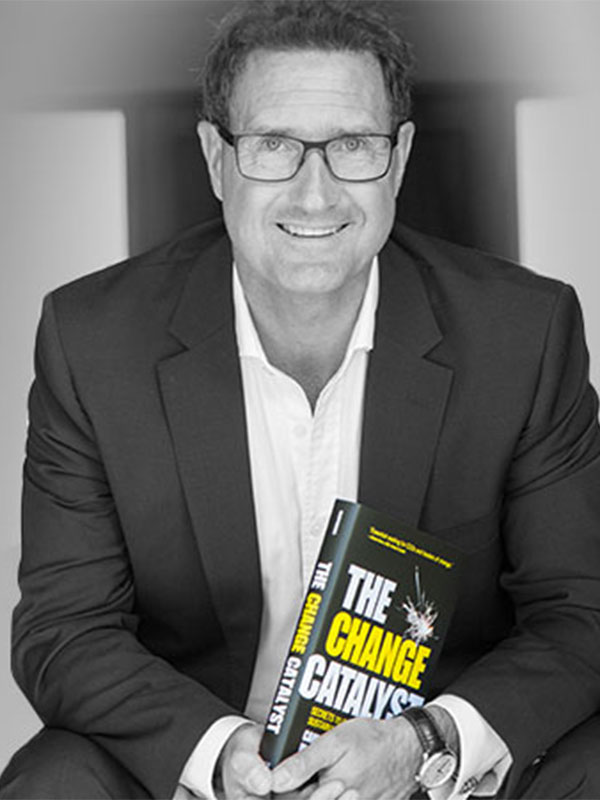 Why hire Campbell Macpherson
International change expert
– Unlock the secrets of successful change for your leaders
– Energise your people to embrace change
– Engage and empower your customers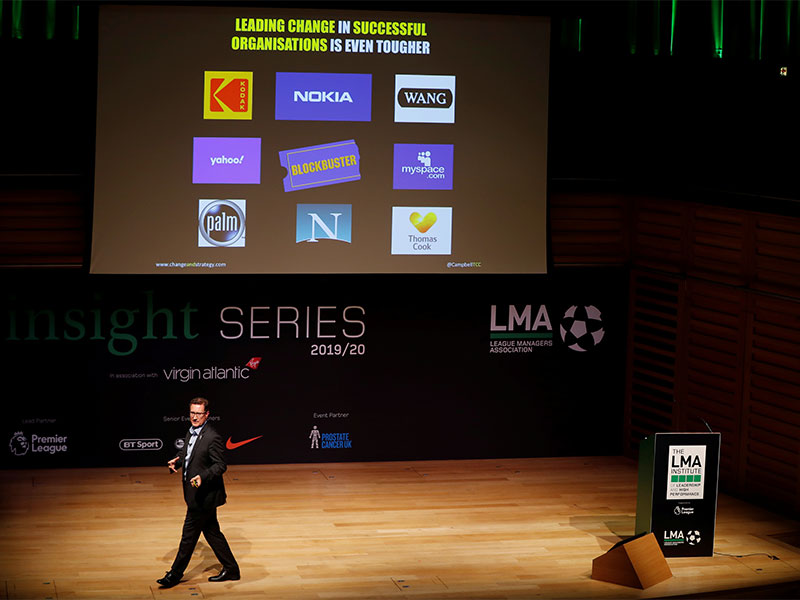 It is rare to find an internationally-renowned change expert who is entertaining and motivational.
Campbell's insight, anecdotes and high-energy delivery will keep your delegates on the edge of their seats and motivated to change.
"Unique ability to blend humor with deep insights into strategy and change leadership."
Campbell Macpherson is an inspirational keynote speaker, international business adviser, change leader, workshop facilitator and author of the 2018 Business Book of the Year, 'The Change Catalyst'.
His second book, 'The Power to Change' (how to harness change to make it work for you), was published worldwide by Kogan Page in October 2020 and awarded in the 2021 Business Book Awards.
His third, 'You: Part Two' (thriving in the second half of your life), is a collaboration with his yogi wife, Jane, aimed at anyone aged 45+: your most valuable customers and employees. It was published by Hachette in 2021.
Campbell has 'been there and done it' when it comes to change – enabling organisations to successfully instigate sustainable change for almost thirty years across the UK, Europe, US, Australia, Asia and the Middle East – as a board member, Strategy Director, HR Director, Marketing Director, eBusiness Head, internal change leader, NED and adviser.
Through his consultancy, Change & Strategy International, he is the trusted adviser of CEOs and leadership teams worldwide, enabling leaders to clarify their strategy, create cultures that are ready to embrace change and accomplish one of the most difficult tasks of all – the leadership of successful and sustainable change.
Change :: Leadership :: Culture :: Strategy
Campbell believes passionately in the power of clarity and the power of purpose to align people to deliver. What drives him is a burning desire to make a positive difference to the way that organisations work – and the impact they have on their customers, employees, shareholders and the communities they serve.
He is an Executive Fellow of Henley Business School and runs 'Leading Change' and 'Embracing Change' workshops for organisations worldwide – to equip leaders with the ability to lead change and employees with the ability to embrace change. Click here for more details.
Subjects for Campbell to explore with your audience include:
Leadership and Strategy
Creating extraordinary leadership teams

Leading change: the no.1 leadership skill of them all

Leadership in an age of uncertainty

Extraordinary leadership: emotional intelligence vs delivery

The secrets to elusive M&A success

All in the family: The challenge of family businesses

Responsible Capitalism: An oxymoron or a new dawn?
Change and Culture
Change is inevitable: successful change isn't

The secrets of successful and sustainable change

5 key truths about change

Embracing change: the secret to success at work and in life

Resilience and the power to change

Building a change-ready business culture

Culture change: Teaching people to walk in the rain

The secrets of successful organisation design
Thriving in your Part Two
Thrive in the second half of your life

Marketing to the Over 50s

Empowering your Over 50 employees

Second half entrepreneurship

Meaning, purpose and relevance

Radical acceptance and contentment

Funding your second half: tips from an FS insider
Senior Adviser, Abu Dhabi Investment Authority

Strategy Director, Zurich Global Life Emerging Markets & Zurich International Life

Board Director & HR Director, Sesame (UK's largest IFA Network)

Marketing Director, Virgin Wines, Smartlogik and Brightstation

Head of eBusiness, AMP Group (Pearl, Henderson Investors, NPI, London Life, Cogent, Virgin Direct)

Senior Manager, Change, Andersen Consulting

Founder, InterMark Multimedia

Sales, NCR & Ultimate Computers
Campbell advises organisations worldwide on strategic, leadewrship, culture and organisational change with a client list that includes BNY Mellon, T Rowe Price, Howden Insurance, Shossmiths, Tag Media, Endsleigh Insurance, A Plan, The College of Policing, Henley Business School, Invesco, iPipeline, IFDS (State Street & DST), Robert Half, James Hay, St James Place, International Personal Finance, Friends Life, Aviva, Gocompare, Cofunds, Sesame, Misys, Openwork, Centaur Media, Capital Radio, BBC, Telewest, …
Campbell founded one of Australia's first multimedia marketing companies as the internet was emerging. He has been a NED of Excursions Ltd, the UK's premier shore excursions provider to the cruise industry, and BP Northbound, a family-owned business that grew to be BP's largest independent Queensland forecourt.
He also flew jets (badly) in the Royal Australian Air Force.
Campbell lives in Cheltenham, England, and is married with two adult children. He divides his time between the UK, Australia and wherever his clients need him to be.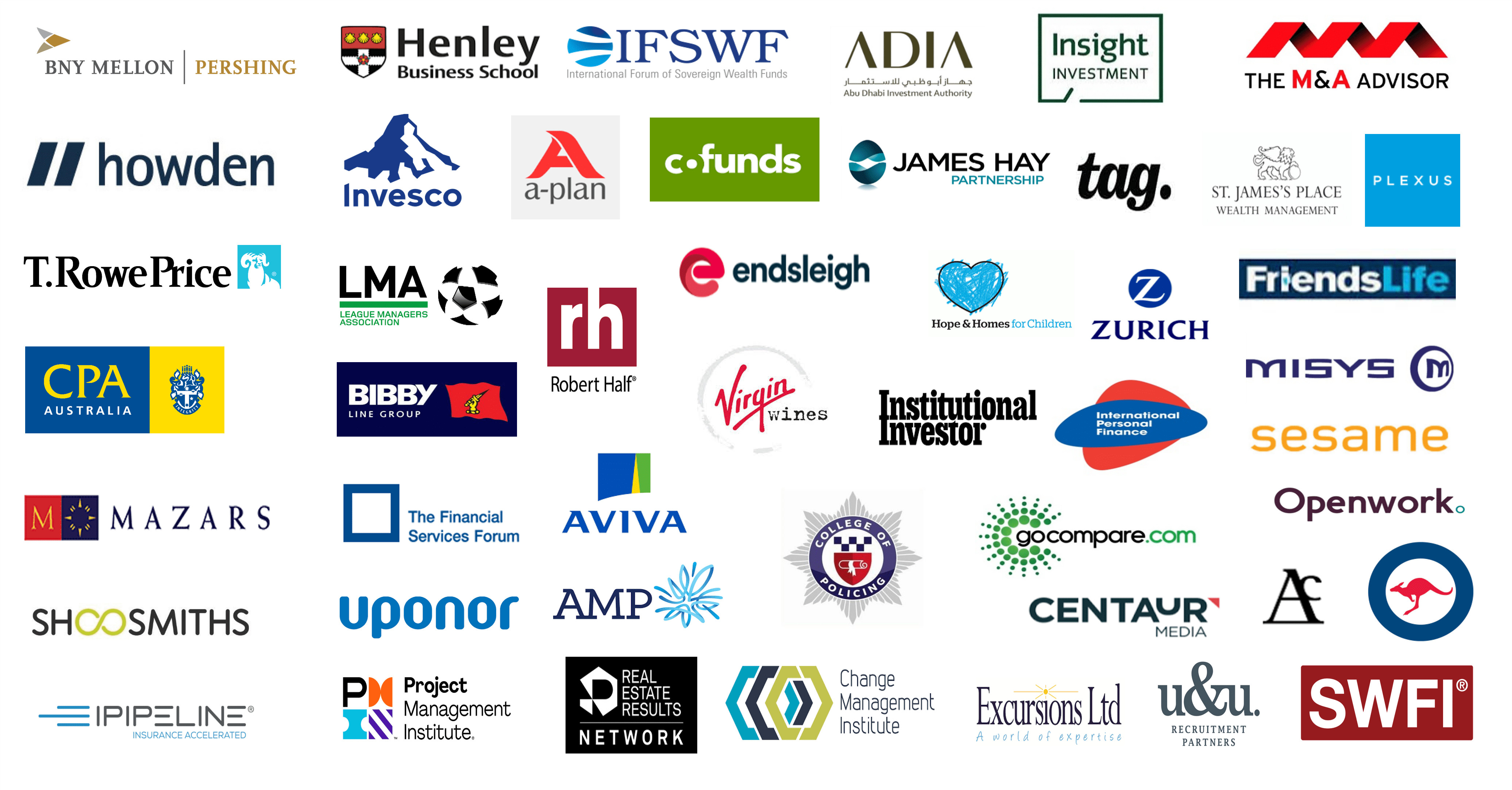 Unleash the potential within your people – and customers
The power to change lies within every single one of us.
As leaders, we need to unleash the potential within our people and within our organisations.
Enable your leaders to be the 1 in 8 change leaders who succeed.
Give your people the power to embrace change.
Empower your invaluable 'Over 50s' employees to thrive
Forge even closer relationships with your lucrative Over 50s customers
Ensure your organisation is ready for success once the Covid-19 lockdown is lifted.
Returning to the status quo is not an option: it does not exist. Some of your competitors will not capable of getting airborne again post Covid-19. Others will only just get off the ground. This paper will ensure your business is able to soar.
Watch the video and download the 'Preparing for take-off' white paper.