International change leadership expert
with decades of experience worldwide.
International Business Adviser,

"CEO Whisperer",
Mentor, Coach, Board Member, Entrepreneur,
Strategy Director, HR Director, Marketing Director,
eBusiness Head, NED,

…
… and the worst RAAF pilot ever to make it through to jets.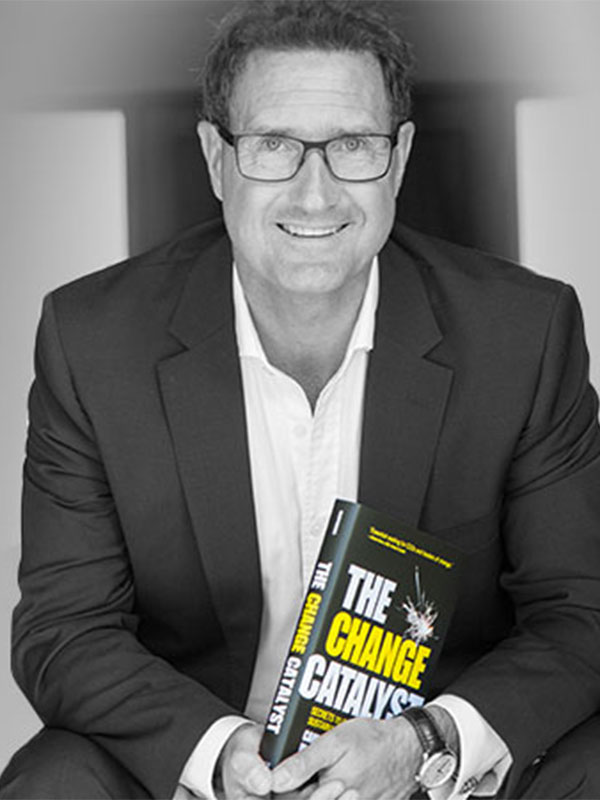 Why hire Campbell Macpherson
International change expert
– Unlock the secrets of successful change for your leaders
– Energise your people to embrace change
– Engage and empower your customers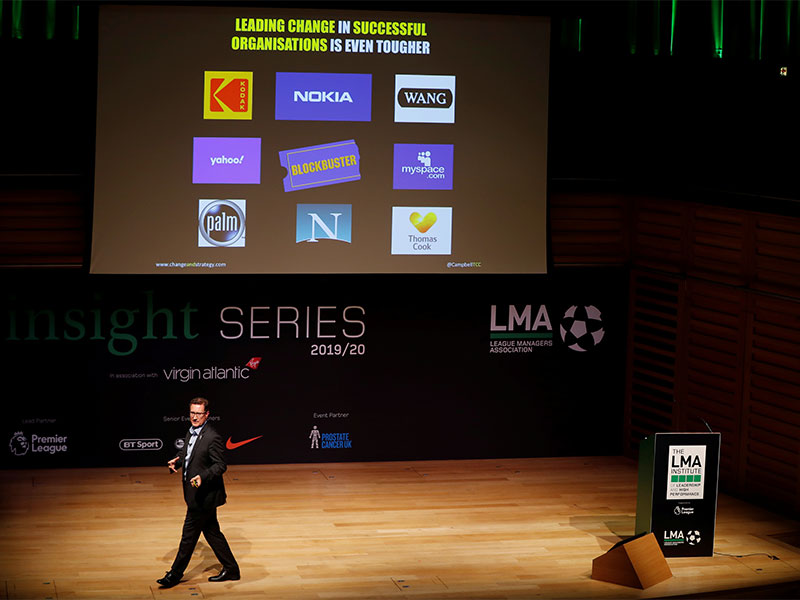 It is rare to find a global change expert who is both informative and entertaining.
Campbell Macpherson's insight, anecdotes and high-energy delivery will keep your delegates on the edge of their seats and motivated to change.
Campbell has 'been there and done it' when it comes to leading change – enabling organisations to successfully instigate sustainable change for almost thirty years across the UK, Europe, US, Australia, Asia and the Middle East – as a board member, Strategy Director, HR Director, Marketing Director, eBusiness Head, internal change leader, NED, adviser and leadership development specialist.
Via his consultancy

Change & Strategy International,

he runs programs for organisations worldwide on:



Leading & Embracing Change


Extraordinary Leadership / Leading with Influence


Creating Extraordinary Leadership Teams
Combatting ageism in your workplace and in your marketing
He is an Executive Fellow of Henley Business School and an award-winning author of three books, including

The Change Catalyst

,

2018 Business Book of the Year

:
Senior Adviser, Abu Dhabi Investment Authority

NED, Excursions (UK cruise industry – tripling revenue)

NED, BP Northbound (large independent forecourt – doubling revenue leading to a successful sale)

Strategy Director, Zurich Global Life Emerging Markets & Zurich International Life

Board Director & HR Director, Sesame (UK's largest IFA Network)

Marketing Director, Virgin Wines, Smartlogik and Brightstation

Head of eBusiness, AMP Group (Pearl, Henderson Investors, NPI, London Life, Cogent, Virgin Direct)

Senior Manager, Change, Andersen Consulting

Founder, InterMark Multimedia

Sales, NCR & Ultimate Computers

RAAF Academy. Campbell's lengthy list of careers began with the Royal Australian Air Force where he still holds the dubious honour of being the worst pilot ever to make it through to jets.
Campbell enables leaders worldwide to build extraordinary leadership teams and create highly successful leaders of change – starting with themselves.
He advises some of the world's largest global companies and some of his long and ever-expanding client list can be seen below. His transformational programmes include:

Extraordinary Leadership Teams: Developing leadership teams at all levels to deliver sustainable results – together.
Extraordinary Leadership: Creating emotionally intelligent leadewrs who deliver
Leading with Influence: Leadership today is not about hierarchy, it is about influence.

Leading Change:

If you are not leading change, you are not leading anything. You are merely watching the status quo unravel.
Delivering Change: Each leader developes a Change Plan to implement one of their key objectives.

Embracing Change:

To give your people the tools they need to embrace change and look for the opportunities
Campbell lives in Cheltenham, England, and is married with two adult children. He divides his time between the UK, Australia and wherever his clients need him to be.